I love custom orders! There's nothing quite so satisfying as when I get to make something special for someone. I accept most any challenge that falls within my abilities. Please contact me for more information, or if you have an idea or special request.
Wedding Rings
Hand-engraved flames and infinity designed with the help of bride and groom. Black Onyx and Amethyst on Sterling.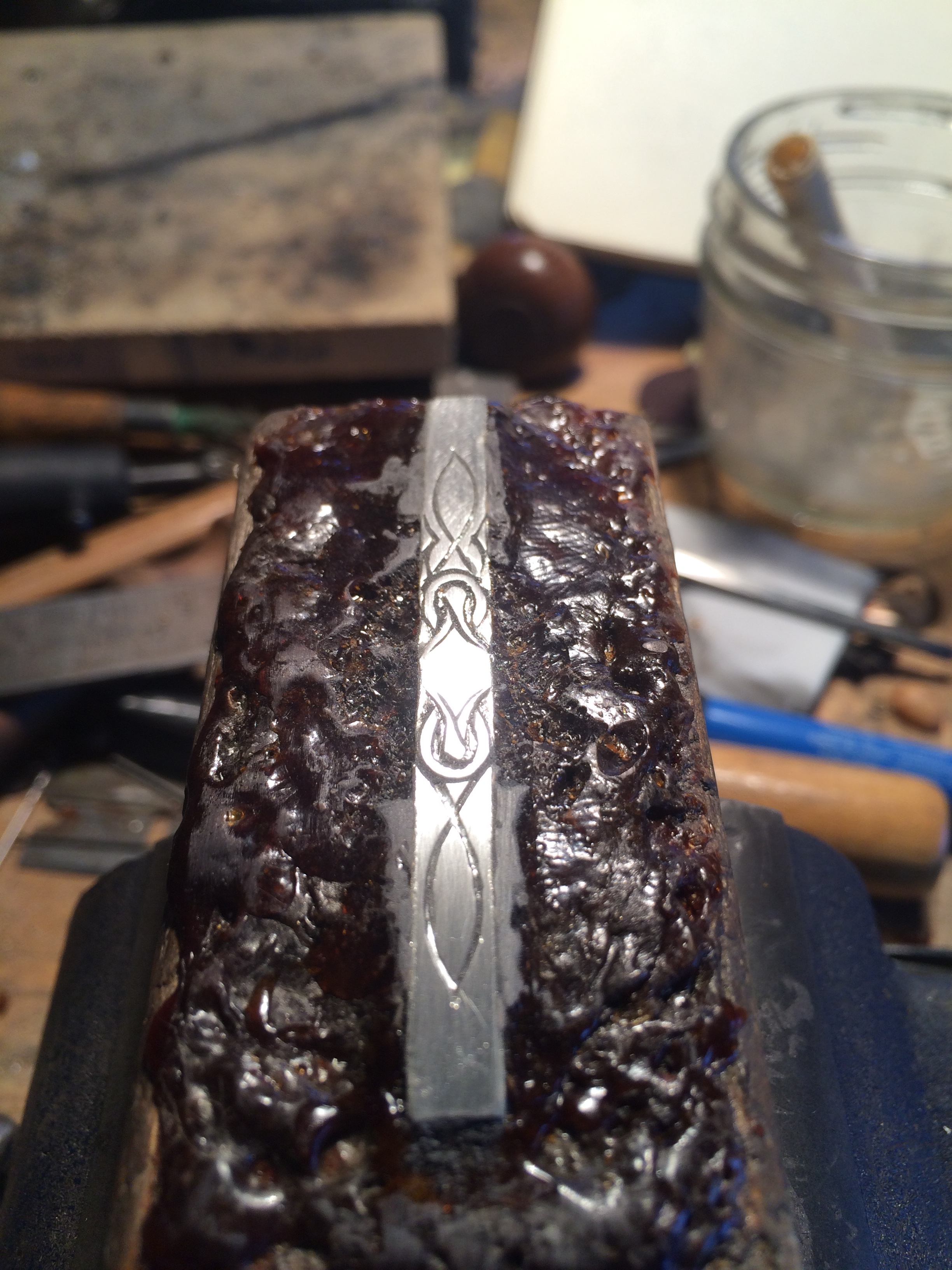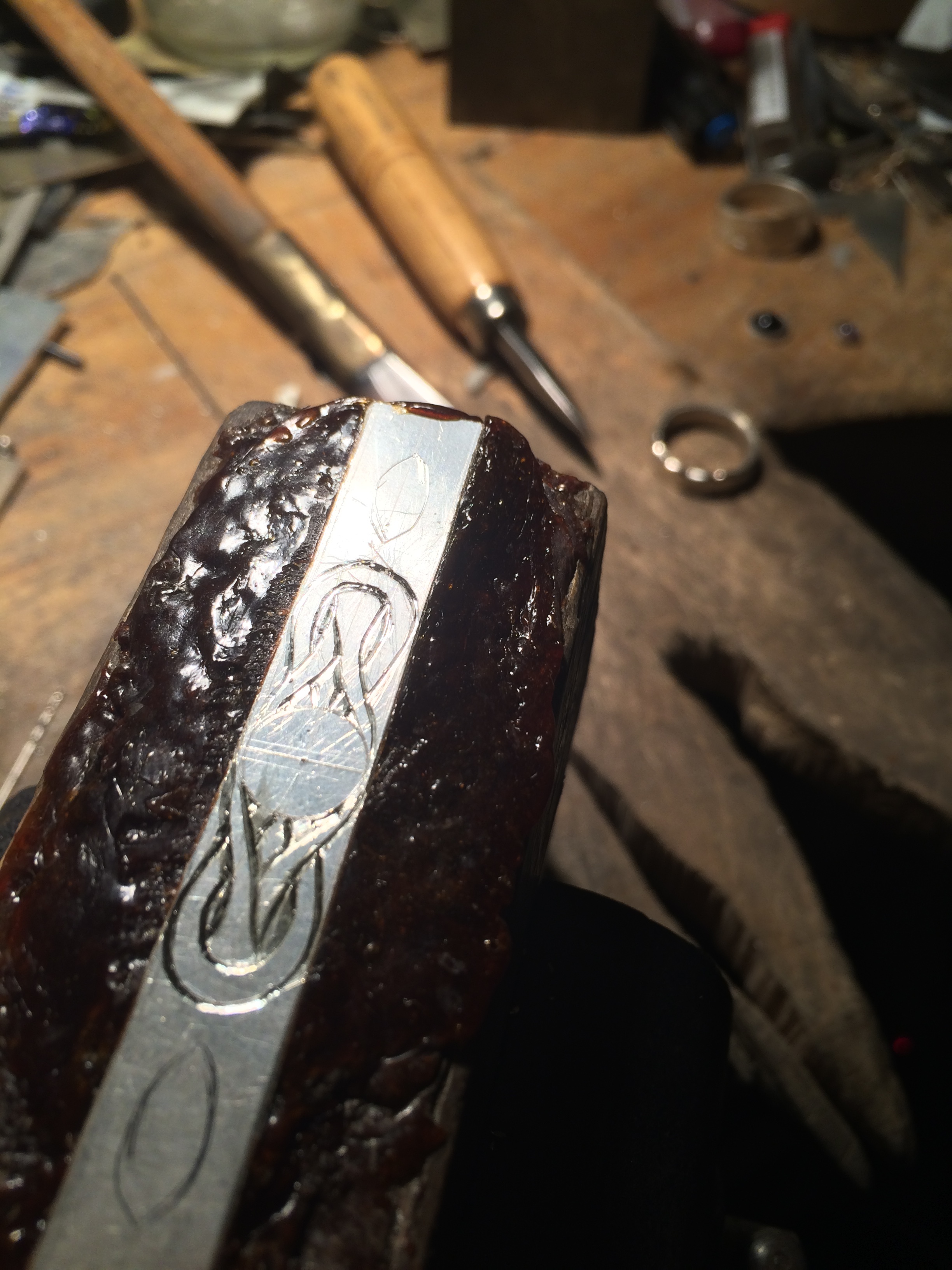 Earth Dragon and Fire Tiger fused sterling rings in progress.